Color IR transmission sheet makes New Possibilities
Tokai Optical developed various color of IR transmittion window on our original dielectric multilaser coating technology.
It makes your possibility to help your new product.
Application Examples
Color IR Window can be useful for various kinds of Electric Equipment.
The colors are one of the most important design for the products.
The Product Desingners can't just compromise on the color of the IR window, when they will design it.
Since it is an insulator, it can also be used as a decoration for touch displays. And also it can be used not only as a color expression unique to vapor deposition but also as a decoration for sensor windows due to its high infrared transmittance.
You can chose the design of various infrared sensor windows.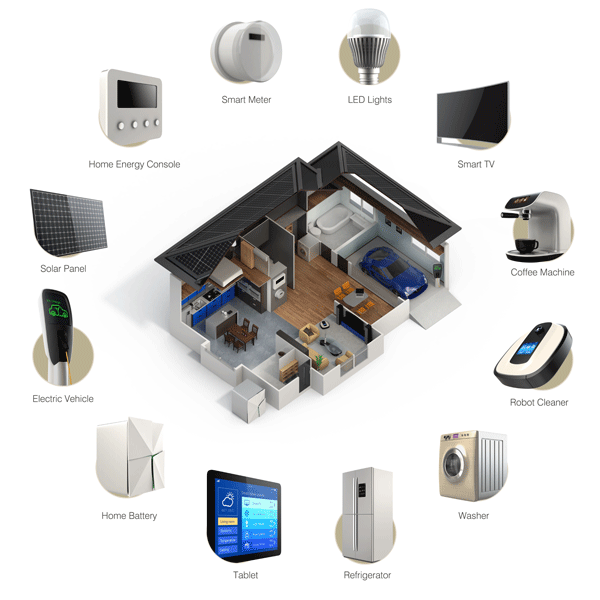 Characteristic
Infrared transmittance does not change, even if it has color.
Our technologies makes the reflection characteristics of the dielectric multilayer film combined with the visible light absorption characteristics and infrared transmission characteristics.
Any reflection color (interference color) can keep the transmittance.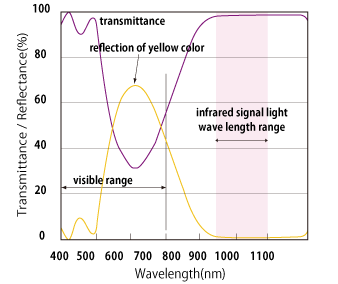 Visible light reflection characteristics by dielectric multilayer film

Visible light absorption and infrared transmission characteristics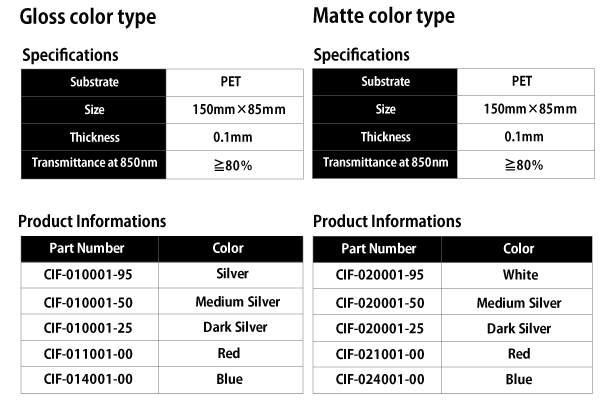 Puroduct Types
Front Surface mirror coat type
Color coat can be applied on to infrared transmissive dark plastic surface.
Also anti dirt scratch scratch coating is avairable on it's top.


In the case of coating on infrared transparent dark resin
Back Surface mirror coat Type
Under the color layer, infrared transmissive black ink layer is applied to hide the inside and to enhance the color reflection.
This configuration is suitable to print any characters or patterns.
White IR Window
Patent#4122010 (Japan)

Good news for those who are in trouble with the design of the infrared sensor cover.
You can chose varios color of IR window by Tokai Optical's original dielectric multilayer technologies.
Beside we can supply White Color IR window.This is the original technology by us.
It is easy to punch due to high flexibility
Tokai Optical's white film has high transmittance, so it can be used as an infrared communication window.
Beside it's low diffusivity makes suitable for proximity sensor applications.

No print or no use for paint such as printing makes stable for the characteristics.
BROCHURES
Color IR Window
With our patented unique coating technology you can choose colors for IRDA port, infrared remote controllers and so on as you like.
Color & White IR Transmission Film
Being flexible and easy to be processed, the films can be used for various parts of your products.